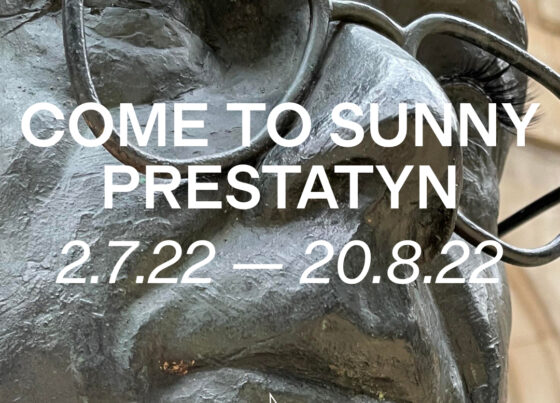 This is not an exhibition about Prestatyn, but about the disturbing poem Sunny Prestatyn and its problematic poet Philip Larkin. It describes a poster of a girl saying "Come to Sunny Prestatyn" and its eventual decline into debauched defacements and erasure on a train station platform. Written 60 years ago, the poem touches on issues still relevant today, such as women's safety, toxic masculinity, the affects of advertising, and the potentially violent feelings of those left without a voice.

Artists include Dominic Allan, Nicola Bealing, Nick Davies, Steven Emmanuel, Rosie Gibbons, Thomas Goddard, Rebecca Gould, Ellie Hoskins, Cinzia Mutigli, Georgia Nielson, Sam Venables and Sue Williams

Curated by Nick Davies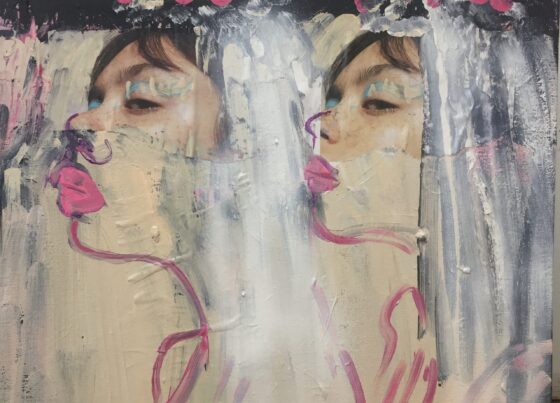 26 March - 30 April 2022
TEN is pleased to present a solo exhibition of new work by award-winning artist Sue Williams.
RAPTURES & RUPTURES features Williams's latest body of paintings on canvas and mixed media drawings. Akin to pages from a visual diary, published for all to see, Williams's characteristically bold and immediate paintings tell of awkward encounters, sticky situations and erotic experiences. Issues of sexual communication, dysfunction and human frailty are imbedded in her work; themes which are explored and executed with such truthfulness and raw honesty.
The exhibition will also include the release of a new publication LUST LONGING LOVE - a collaborative book of words and drawings between Williams and art theorist Marilyn Allen, documenting their conversations and responses and offering different perspectives on what it is to live as a woman in the 21st Century.
At the heart of Williams's whole practice is a universal, wholly necessary yet simple theme: that of human communication. The result is a practice which challenges taboos and provokes a response - it demands attention from the viewer. Some may be dismissive, others embarrassed but such universally human themes are relatable to all - whether we admit it or not.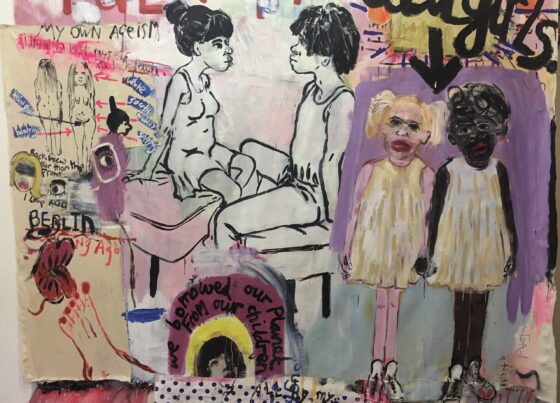 Sue Williams
contemporary, contemporary culture, exhibition, experience, installation, latest news, multi-disciplinary, painting, social media, text, visual arts
0 comments
 Fully Awake 6:6
The culmination of a six part exhibition cycle at Holden Gallery, Manchester School of Art
November 4th 2021 – December 17th 2021
Fully Awake is a cycle of six exhibitions which embraces an inter-generational approach to celebrating the practice and teaching of painting. Curated by Ian Hartshorne & Sean Kaye for the organisation Teaching Painting, whose remit is to produce publications, symposia, conferences and exhibitions celebrating the teaching of painting within Art Schools at all levels.
Sue Williams with Terry Setch and Geraint Ross Evans
David Alker with Michael Brick and Inga Lineviciute
Eliza Bonham Carter with John Dougill and Sarah PootsGraham Chorlton with Michael Brick and Jack Foster
Dan Coombs with Ken Kiff and Fatemah Bagherian
James Green with John Strutton and Hannah Short
Atsuhide Ito with Mick Finch and Harriet Poznansky
Peter Layzell with Roger Woodiwiss and Abi Hampsey
Donal Moloney with Lisa Milroy and Stephanie Carr
Kathleen Mullaniff with Mario Dubsky and Liz Arnold
Sarah Pickstone with Prunella Clough and Sara Anstis
Wayne Robinson with Tom McGuirk and Amy Robinson
Gary Simmonds with Peter Lloyd Lewis and Conor Rogers
John Strutton with Alan Miller and Stephen Dunne
Ruth Sumner with John Lancaster and Tom Robertson