Sue Williams
contemporary, contemporary culture, conversation page, dialogue, edgy, exhibition, experience, installation, latest news, lived experience, lockdown, multi-disciplinary, Nature, personal, Portrait, social isolating, social media, text, Travel, Uncategorized, Video, visual arts, word-events, writing
0 comments
CONVERS[ISOL]ATION is a collaborative project between Sue Williams and Marilyn Allen, which responds to the experience of social isolation during COVID 19, 2020.
CONVERS[ISOL]ATION adopts a very different format to conventional art theory texts in that emphasis is placed upon a dialogue between theory and practice rather than an analysis of one by the other.
CONVERS[ISOL]ATION Each 'conversation page' comprises an image and two dialogic pieces of text, which reflect the episodic communication style typically associated with social media platforms such as Twitter.
CONVERS[ISOL]ATION Reading and writing practices in contemporary culture are inevitably affected by social media and as such the short 'bursts' of text, which are characteristic of this project, move between Williams' personal writing/images and Allen's word-events in an edgy contemplation of a lived experience in isolation.
Image and text - Sue Williams
Word Events - Marilyn Allen
Photography - Roy Campbell-Moore
Sound Artist - Simon Kilshaw
Vocals - Marilyn Allen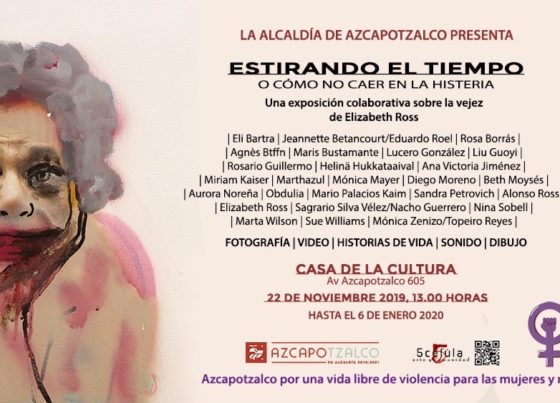 ESTIRANDO EL TIEMPO - O COMO NO CAER EN LA HISTERIA - AN MIXED MEDIA EXHIBITION DEVELOPED AND CURATED BY ELIZABETH ROSS. CASA DE LA CULTURA. STARTING NOVEMBER 22 2019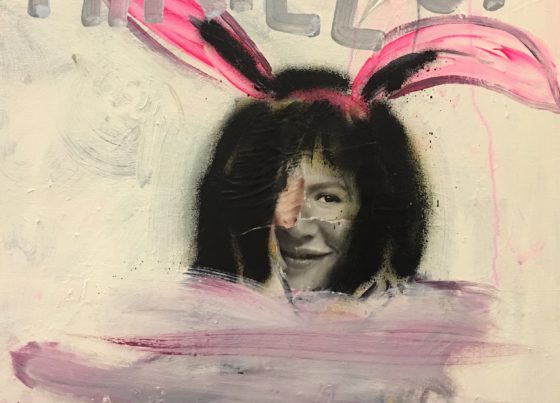 GOLDEN THREAD GALLERY
84 - 94 Great Patrick Street
BELFAST
BT1 2LU
OPENING: 18TH APRIL - 25TH MAY 2019
Immerse yourself in the visual overload of 'LoveLustLonging', Sue Williams' first solo exhibition in the North of Ireland in more than a decade.In this exhibition internationally renowned artist Sue Williams reflects the sense of a society perpetuating its own fear. The works deal with the saturation of mediation and the frailty of the self in response to a bombardment of images.
Sue Williams explores the nature of sexuality and our relationships with our own bodies. Through work which combines drawing, painting, film and collage, Williams challenges the tradition of idealised nude painting, presenting the realities of the body, sexual identity and health. Work is often installed in a 'notice-board' format, challenging artistic conventions.