Sue Williams
contemporary, contemporary culture, conversation page, dialogue, edgy, exhibition, experience, installation, latest news, lived experience, lockdown, multi-disciplinary, Nature, personal, Portrait, social isolating, social media, text, Travel, Uncategorized, Video, visual arts, word-events, writing
0 comments
CONVERS[ISOL]ATION is a collaborative project between Sue Williams and Marilyn Allen, which responds to the experience of social isolation during COVID 19, 2020.
CONVERS[ISOL]ATION adopts a very different format to conventional art theory texts in that emphasis is placed upon a dialogue between theory and practice rather than an analysis of one by the other.
CONVERS[ISOL]ATION Each 'conversation page' comprises an image and two dialogic pieces of text, which reflect the episodic communication style typically associated with social media platforms such as Twitter.
CONVERS[ISOL]ATION Reading and writing practices in contemporary culture are inevitably affected by social media and as such the short 'bursts' of text, which are characteristic of this project, move between Williams' personal writing/images and Allen's word-events in an edgy contemplation of a lived experience in isolation.
Image and text - Sue Williams
Word Events - Marilyn Allen
Photography - Roy Campbell-Moore
Sound Artist - Simon Kilshaw
Vocals - Marilyn Allen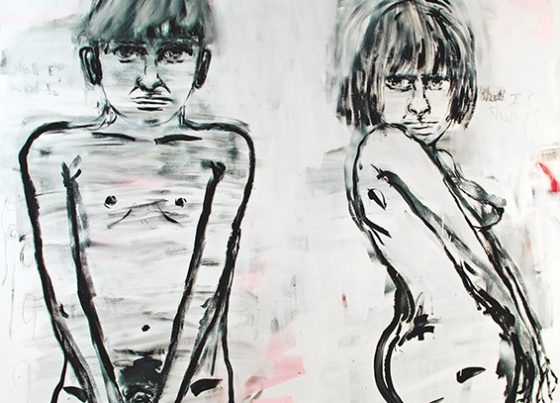 Then + Now: 80 Years of Collecting Contemporary Art for Wales
TOURING EXHIBITION  Oriel Plas Glyn-y-Weddw, Llanbedrog: 7 October – 25 November 2018  MOMA, Machynlleth: 8 December – 26 January 2019  Glynn Vivian Art Gallery, Swansea: 9 February - 12 May 2019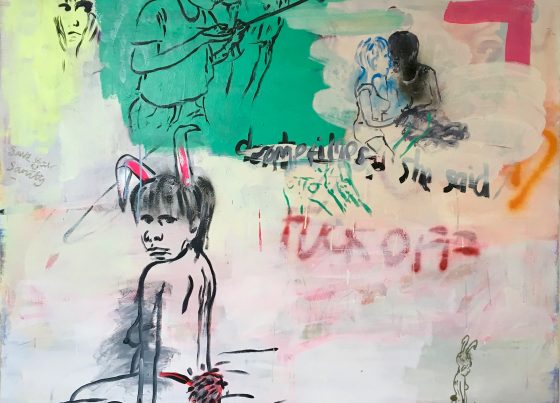 vis-à-vis
The University of South Wales is pleased to announce its summer exhibition, vis-à-vis, a celebration of the centenary of women's suffrage. It represents a selection of twenty images of women from its Museum Collection paired with twenty images of women by contemporary artists from Wales. vis-à-vis is understood here as being the consideration of one thing in relation to another, but by lucky chance 'vis' also brings to mind its older meaning of face to face and the act of visaging. With the exhibition installed, a conversation project has been underway, its aim to enquire on the relation between past and present representations of women in art. Each artist was invited to undertake an email conversation with the exhibition's curator, Dr Frances Woodley, in which their exhibit was discussed in relation to its pair from the Museum Collection. These conversations have brought a remarkable range of new perspectives to older works of art: feminist, political, historical, cultural, representational and more. At the same time the project has offered contemporary artists an opportunity to reflect on their own practice in relation to a work of art by an artist from the recent past and often unfamiliar to them. It has made for a fascinating set of encounters that are to be included in a substantial catalogue due to be launched 28th September.